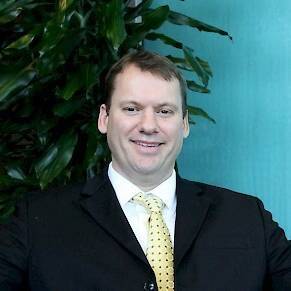 David Theobald and Davin Healthcare
Davin Healthcare Nursing Scholarship
The Davin Healthcare (formerly Stat Staff Professionals) Scholarship was established in 2013 to support students pursuing a career in nursing.
Davin Healthcare Workforce Solutions is a nurse-owned and operated health care staffing organization specializing in providing registered nurse and allied health care professional supplemental staffing services to hospitals and health care organizations across New York State. Davin has a formal partnership with SUNY Empire State College, offering their employees tuition discounts, scholarships, and a textbook share program.
Davin Healthcare has kept its commitment to the field of nursing and nurses themselves since its founding day, along with the belief that education and training are the tools for safer, healthier patients. Davin is committed to excellence in nursing and the pursuit of education for all nursing professionals. The company is active in the local community with participation in many charitable causes.
Founded in 2000 by CEO David Theobald, RN, BSN, Davin Healthcare had inspired beginnings. After suffering from a near-fatal motorcycle accident, Theobald was impressed with the nurses that cared for him, ones that ultimately helped save his life. Inspired to take action, Theobald enrolled in nursing school himself, and Davin Healthcare (originally founded as Stat Staff Professionals) was born soon after.
David Theobald received his Bachelor of Science in Nursing from SUNY Empire State College in 2013 and promptly enrolled among the first group of students in the college's brand-new Masters in Nursing program. As both a nurse and an alumnus, Theobald understands first-hand the importance of education for the nurse, as well as the quality education provided by Empire State College.